The strikes carried out by the United States with France and Great Britain targeted the Center for Scientific Research, bases and military headquarters in the Syrian capital Damascus and its surroundings, as well as military installations in the city of Homs. US President Donald Trump announced Friday that there was a military operation in Syria, with the participation of France and Britain, to punish the regime of President Bashar al-Assad accused of a chemical attack against civilians.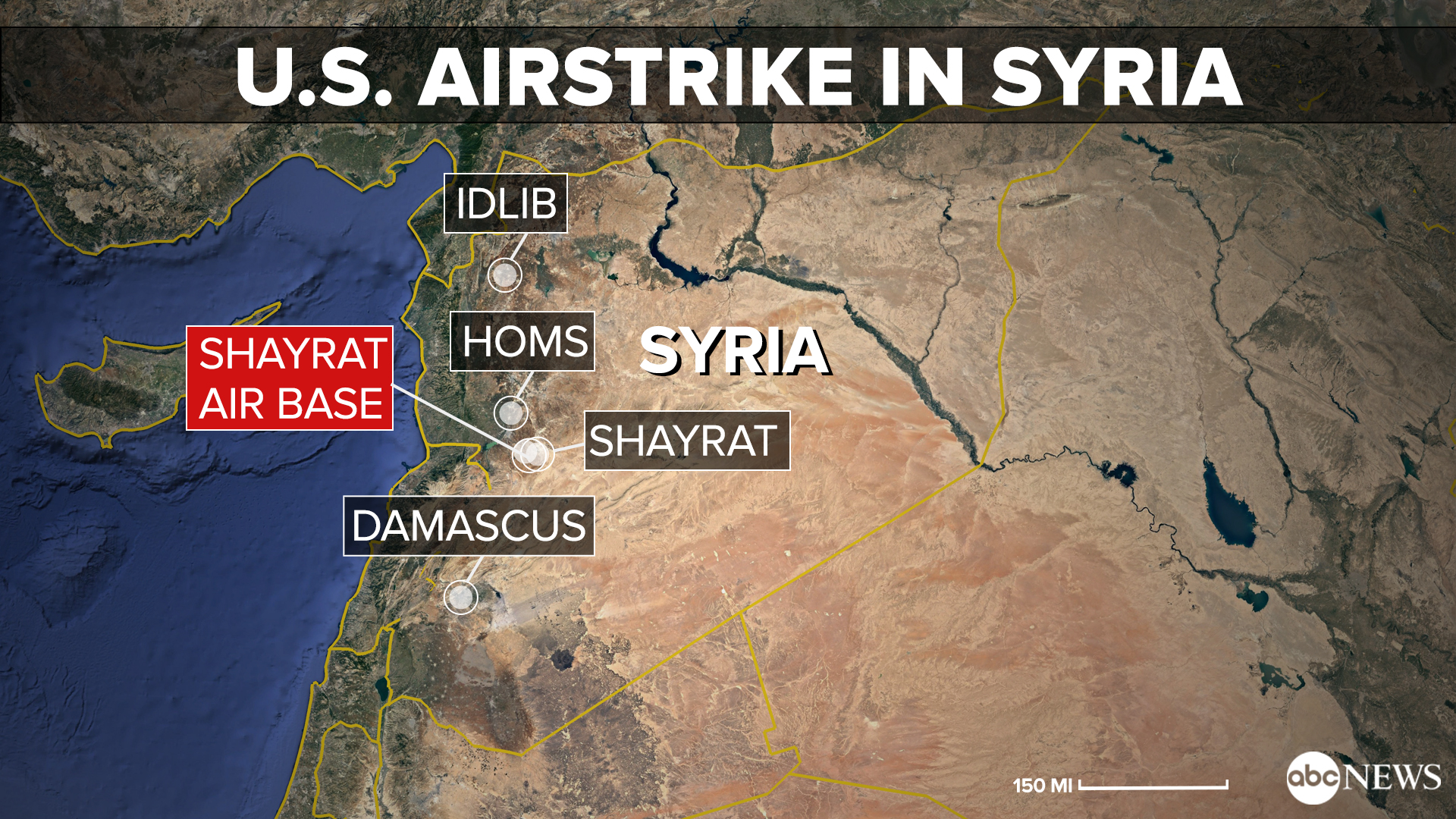 "There is a joint military operation with France and Britain, and we thank the two countries," said Trump, who was speaking at the White House. He promised that the process would "take the necessary time". Witnesses confirmed the injury of the area of Barza in Damascus in the American attacks and the building of scientific research in the region. British fighter jets hit Syrian military facilities near Homs. The Syrian Observatory confirmed that a number of bases of the Syrian army in Damascus were also bombed in the attack.
The Observatory said that last week the Syrian government evacuated military bases and airports that were targeted in the attack. British Prime Minister Teresa May said it was a limited strike against specific targets, not another escalation of tensions in the region, to reduce the ability of the Syrian regime to use chemical weapons and prevent their use.
The British Ministry of Defense declared that four Tornado Raf planes had taken part in the Syrian strike. French President Emmanuel Macron announced Saturday he had ordered military intervention in Syria alongside the United States and Britain in an attack on the Syrian regime's chemical weapons arsenal.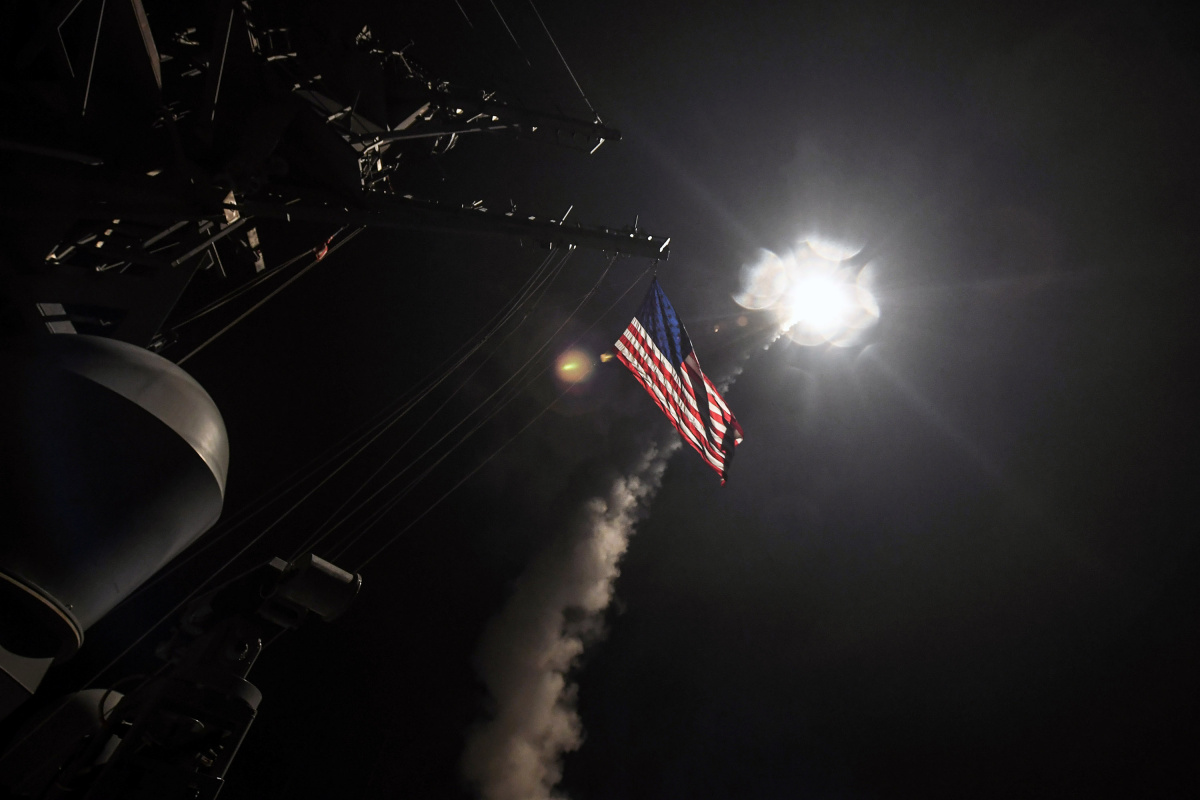 US military officials said the strikes included firing between 100 and 120 rockets at Syrian military posts. According to US Defense Secretary James Matisse, the number of weapons used in today's strike was twice as high as the number of weapons used in the strike on Syria last year. According to CNN, a US warship in the Red Sea participated in the attack, in addition to B-1 bombers and bombers. A US official said the United States had used Tomahawk cruise missiles in its raids in Syria.
The first strike targeted a scientific research center in Damascus (the Institute of Scientific Research in Barza), involved in the development and production of chemical weapons. The second strike targeted a chemical weapons storage facility in western Homs, while the third was a chemical storage facility and an important command center.
Infrastructure has been destroyed and this will contribute to the decline of the Syrian regime's use of chemical weapons and will lose its ability to develop these weapons. General Danford called the operation "one-off strikes" and said there were no reports of any casualties in the allies. The chairman of the US Joint Chiefs of Staff confirmed that the only resistance was through surface-to-air missiles from the Syrian regime, stressing that there was no coordination with the Russians.