President Bashar al-Assad has won back control of nearly all of eastern Ghouta in a Russian-backed military campaign that began in February, leaving just Douma in rebel hands. Douma is in the suburbs of Damascus known as eastern Ghouta, it is the last rebel stronghold.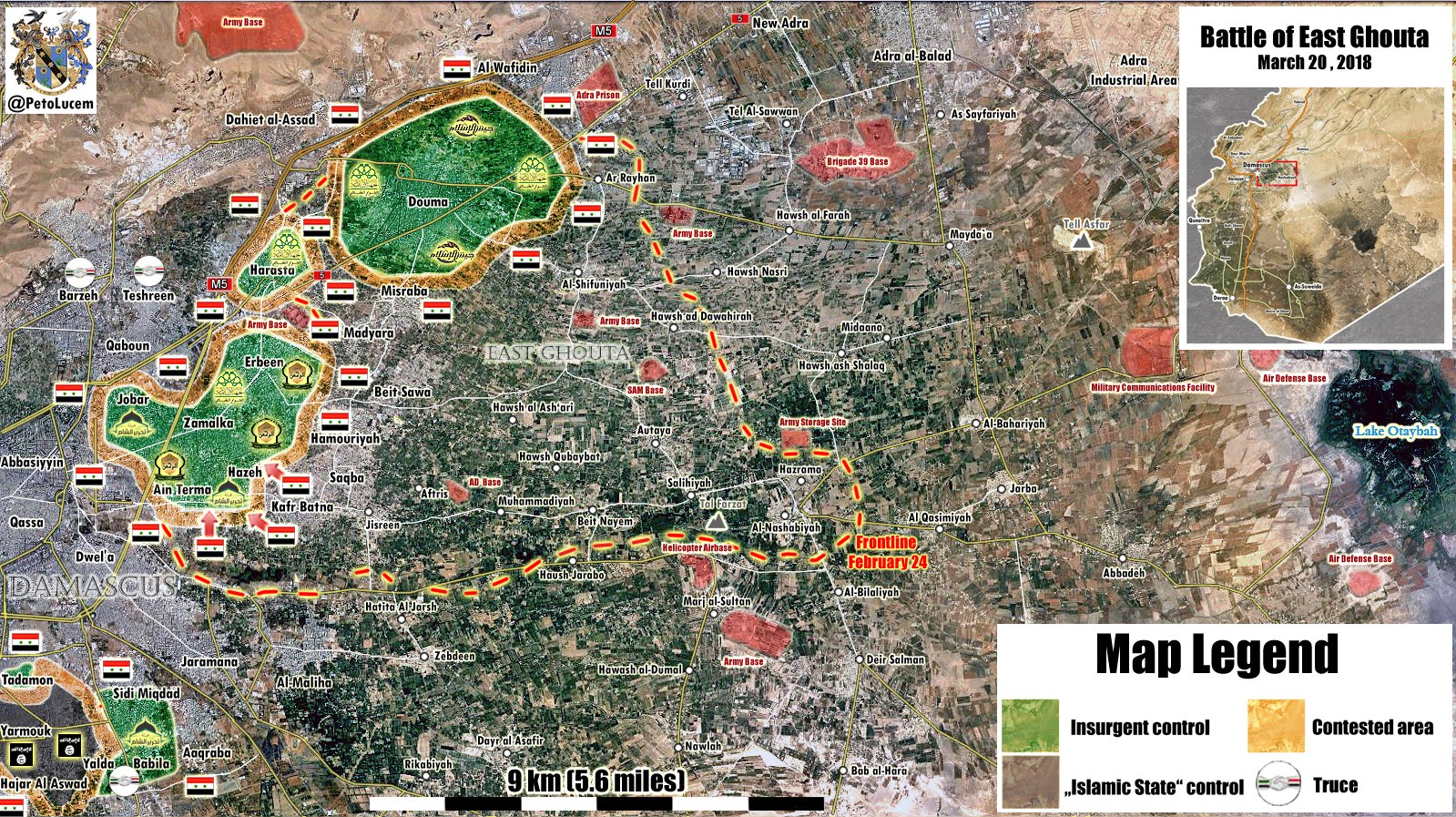 After a lull of days, government forces began bombarding Douma on Friday. Previous truce collapsed over disagreement regarding the evacuation of opposition fighters. Violence resumed after hundreds of opposition fighters and their relatives left Douma toward rebel-held areas in northern Syria. Yesterday an chemical attack on a rebel-held town in eastern Ghouta killed dozens of people.
The attacks with chlorine have almost become routine in northern Syria. This chemical attacks kill people more if trapped in an enclosed space. Video footage shared by White Helmets rescue workers in Douma showed the bodies of several women slumped dead in stairwells and a man lying with a child, both of them foaming at the mouth. Opposition-linked first responders, known as the White Helmets, the Syrian Civil Defense and the Syrian American Medical Society, a relief organization, the Britain-based Syrian Observatory for Human Rights reported the attack, saying entire families were found suffocated in their homes and shelters and 48 people were killed including 15 children and hundreds wounded. They said a barrel bomb packed with chemicals had hit an air raid shelter Saturday night. According to them more than 500 people had gone to medical centers after the assault "with symptoms indicative of exposure to a chemical agent" and shared photographs of men, women and young children, apparently dead and foaming at the mouth. Meantime the U.S. State Department said reports of mass casualties from an alleged chemical weapons attack in Douma were "horrifying". In posts on Twitter on Sunday, Donald Trump condemned what he called a "mindless Chemical attack" on women and children, blaming Iran and President Putin of Russia for supporting the Syrian government. The dynamics of the raid are unclear, but the reports, if confirmed, demand an immediate international response. Unfortunately we can not rule out if there are manipulations of information with false news on both sides.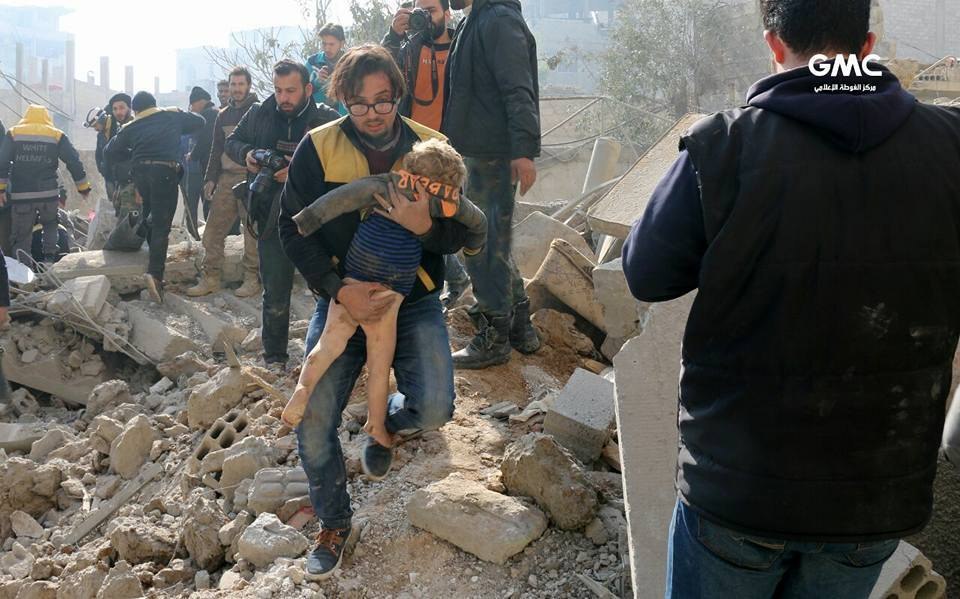 The group of the opposition to Assad, based abroad, has pointed the finger against Government's air force, accusing it of being responsible for the bombing. The Syrian state denied government forces had launched any chemical attack. It has denied targeting civilians and said it is trying to liberate the Eastern Ghouta from "terrorists", a term it use to describe both the jihadist militants and the rebel groups.
Besides Syria denies ever using chemical weapons during the seven-year civil war, and says it eliminated its chemical arsenal under a 2013 agreement brokered by the U.S. and Russia after the first attack in eastern Ghouta. But Russia, the great protector of Bashar al-Assad, has used nine times in seven years the right of veto to block resolutions condemning the massacres of civilians committed by Damasco forces. We must consider that Moscow wants to give Syria time to deal a final blow to forces defending the enclave on the edge of Damascus. Furthermore lebanon's Hezbollah group has sent thousands of fighters to Syria to back government forces, confirming a large Shiite alliance for the control of Syria and to supporting president Bashar al-Assad.
The alleged gas attack in Douma comes almost exactly a year after a chemical attack in the northern Syrian town of Khan Sheikhoun killed dozens of people. That attack prompted U.S. President Donald Trump to order last year a missile attack on a Syrian air base.
The defeat of Isis strongholds has sharpened competition for control of Syrian territories between regime forces and their Iranian and Russian backers. Unfortunately, Syria is no man's land, there are a lot military forces managed by different great powers whether it's Turkey, US, Russia, Iran, Saudi Arabia, now Israel, but also Rebel Groups and Kurds getting into it. Too many strategic interests is the issue and Eurpean Union and  UN's slowness to act in Syria is doing the rest. It is likely that currently the opposition between the Shiite and Sunni factions, and their allies, throughout the Middle East are concentrating their war in Syria.
It is unacceptable what has been happening in Syria for years, It is unacceptable that the media do not deal with all the daily violence. It is unacceptable that supranational organizations get in front of this only if they find out chemical attacks. The children killed under conventional bombs seem to affect less than those killed by the gas. It is also true that a weak US position has allowed Russia to become the major player in the Middle East. But it is a lso appropriate to understand what is actually happening in this historical moment and why this attack was carried out.