A referendum was held on 1 October 2017 to decide whether Catalonia, an autonomous region of northeastern Spain, should declare itself an independent country. This was declared illegal and incompatible by the Spanish Constitution. An extensive police report delivered to the Court on December 15 concluded that the independence movement had systematically encouraged "hatred" of Spain, damaging the country's "dignity" while "deploying a permanent strategy of carefully planned disobedience."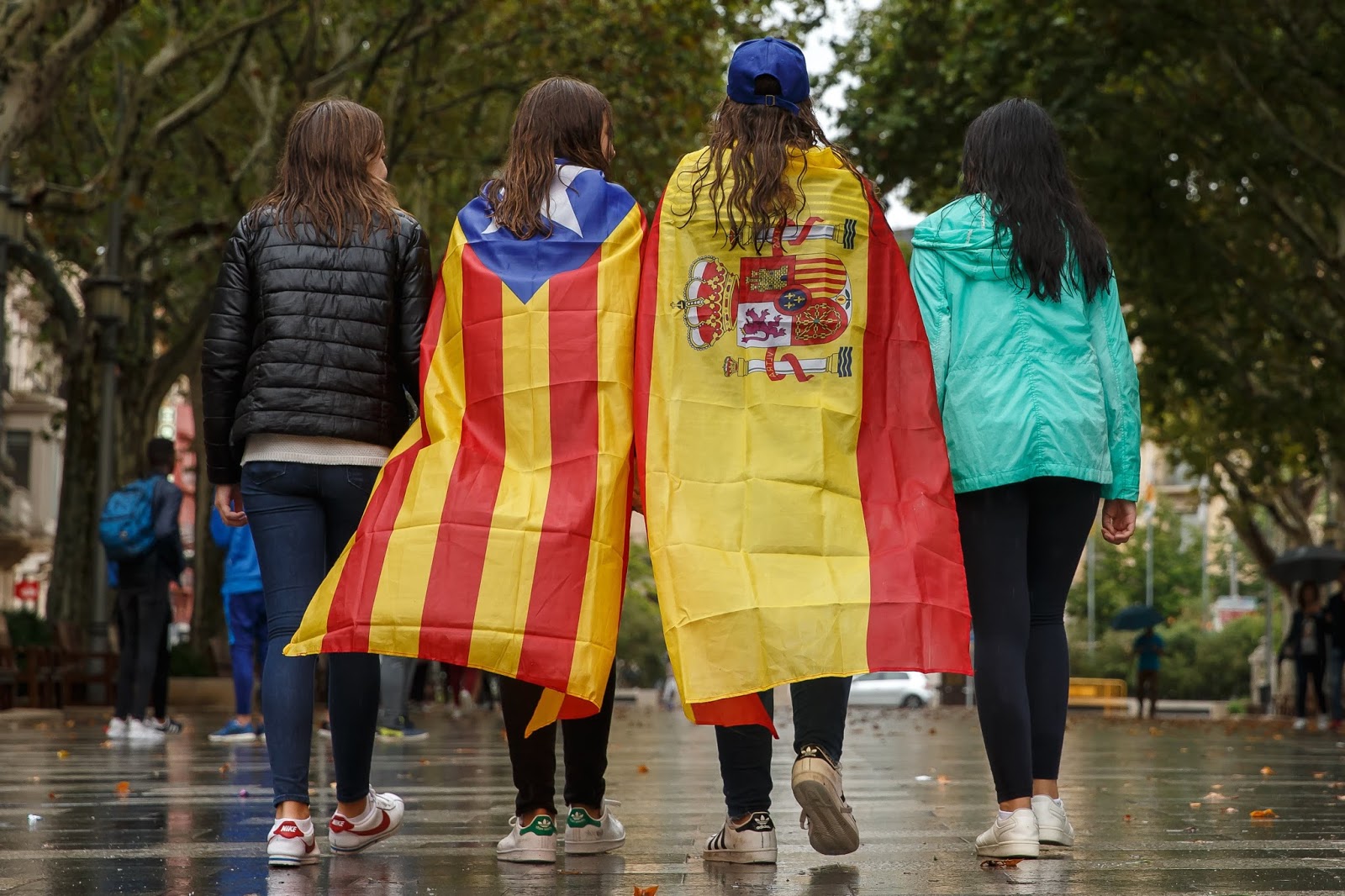 Accordingly the Spanish Government has announced new elections in Catalonia. But the election called by Spanish Prime Minister Rajoy on 20 Dicember took place in bizarre circumstances, with candidates in prison or abroad, with Mr. Puigdemont campaigning by video link from Brussels, where he had fled to avoid a charge of rebellion.
With a record turnout of 79% the real winner of the Catalan vote has been the Spanish nationalist group. Unfortunately these events are taking a page from Putin's playbook and we should not forget the Russian plan seem to be to dismember the European Union. The left of Catalunya en Comú-Podem lost in the popular neighborhoods at the expense of Ciudadanos. Ciudadanos, a centre-right anti-separatist party, became the largest political force, but with only 25% of the vote. The separatist parties (Junts for Catalunya, Esquerra Republicana de Catalunya, Candidacy of Unitat Popular) maintain an majority in the Parliament of Barcelona, but with little power.
Mr. Puigdemont, the President-elect in exile, said he would return to Catalonia if he won. But since he would be arrested if he sets foot in parlament, his supporters are now suggesting that he could govern virtually from Brussels. Indeed, Spanish supreme Court judges have ruled against allowing deposed former Catalan Vice President Oriol Junqueras out of jail. He also faces charges of sedition and misuse of public funds for independence bid.
That is "absurd", said Mr Rajoy. "It's as if I wanted to be prime minister of Spain while living in Lisbon." Rajoy has always clearly expressed its uncompromising position about Catalan issues. Since becoming PM in 2011, Rajoy most famously curbed civil and constitutional liberties with the 2015 "gag law," which, The New York Times noted, "disturbingly harkens back to the dark days of the Franco regime."
On the other hand the results of the election were failure for Rajoy. His party lost nearly two-thirds of its representatives in the Catalan parliament, while its direct competitor on the right won the election. His People's Party now is outflanked by Ciudadanos, which is against any concessions to Catalan nationalism. Furthermore, we must consider that five of separatist elected people are in self-imposed exile and three are in jail. All except Mr Puigdemont and Mr Junqueras may resign to allow their replacement.
The bigger question is now how Spain can escape from this deadlock. Catalan business is in free fall. The referendum of October have prompted more than 3,200 firms to move their legal domicile out of the region. Unemployment has edged up and retail sales have slowed. There is palpable weariness in the independence movement. Its priority is now only an amnesty for its leaders.
Therefore the independence question may turn out to be a Trojan Horse through which to continue the destruction of the Catalan welfare state and likely time has come for the separatists to renounce the unilateral road to independence. The likelihood is that in 2018 the Catalan case will mutate from acute to chronic. Faced with this prospect, it's likely that it will instead increase the pressure on Madrid to sit down and negotiate a new statute for the region.