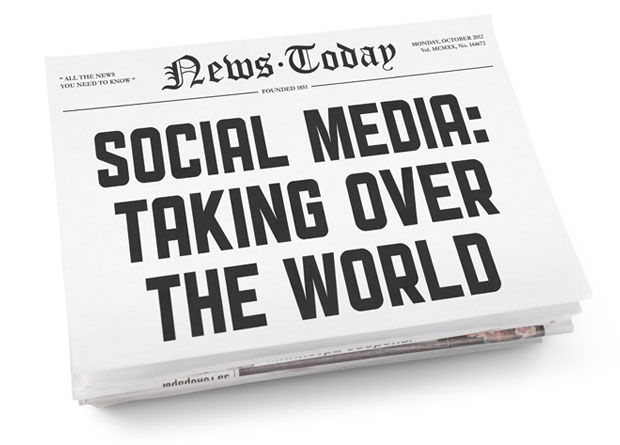 The analysis by Jonathan Albright, professor at Elon University, show how
false data and information spread online and through the social networks
are becoming an electoral propaganda mechanism which is difficult to control.
This is what he calls #MPM, the "micro-propaganda machine"
– a network used to influence popular opinions based on stimulating emotional responses and on creating a massive viral diffusion thanks to the continuous sharing via socials.
Facebook and the social networks have been used for election campaigns since 2008. David Carr of The New York Times has made clear how Obama had already used social media as an effective propaganda tool. Since then, however, network technology has been greatly developed and above all automated.
Yes, for some years now "Bot" systems have evolved, stand-alone programs that on social networks make the users believe they are communicating with another human being. These bots are improving year by year and it is increasingly difficult to distinguish a bot from a human. Programs as such have spread in relation to different services online that need automation to carry out tasks that would be too heavy or complex for human users. These gather information on the contents of the pages in order to index them properly in the main search engine database, proceed in spam tasks, file sharing, etc. But they also decide to publish posts about preordained topics.Single messages can be retweeted thousands of times and hashtags are manipulated to improve their sharing. As claimed by many studies, political bots allow to "hook" individual voters and show the users the opinions that are in accordance with their own point of view.
 "We found out that, on Twitter, a quarter of the information on the presidential elections in the US came from automated accounts," explained researcher Bence Kollanyi, who deals with online propaganda at Motherboard. A media army of 400,000 Bot helped Trump with about 3.8 million tweets that have caught public's attention. And it is now certain that Bots on Twitter and Facebook manipulate democratic processes distorting the reality. The more moderate views are marginalized as are multiplied hatred and intolerant comments. Vote challenges between two poles, as is the American or in referendums, Bots are a very effective weapon. The phenomenon has already been used in elections in Russia, Venezuela and the United Kingdom on the occasion of Brexit.
But during US elections even more evolved Bots were used, more and more complex and difficult to distinguish from real accounts. They are now programmed in such a smart way that can even interact with human users. As highlighted by a Californian research shortly before the election, their contents were shared as much as those of real people. Thanks to these programs, the articles by the New York Times have become less relevant than what was written on Breibart News, the ultra-right and conspiracionist website produced by Steve Bannon. Trump has thus used digital automation network in order to manipulate the minds or rather the "bellies" of the voters. But he also had the support of fake accounts and trolls of Alt-Right, a provocative, radical movement, very active on the internet, that preaches misogyny, that hates political correctness and consequently love Donald Trump.
The system was able to continuously transmit news in favor of Trump and especially the ungrounded slander accusing Hillary Clinton. Such was the constant coverage of the network that lies became reality. According to Real Clear Politics, a website that deals with grouping real data on the American policy, only 4 percent of Trump's statements during the campaign corresponded to the truth. It does not matter if almost all the false reports have been gradually disproved, people continued to believe them anyway.
Bots and falsehoods on the Internet, however, are also present beside the election campaign. From false information about immigrants' actions and incitements to racism until getting to the sponsorship of protests against Trump by the financier Soros. The EU StratCom Disinformation Review reports the constant action of online platforms built to spread disinformation. A study by the Atlantic Council collected in a paper by the Euroasian Center entitled "The Kremlin's Trojan Horses" tells, for example, how Western European democracies are not immune to the Russian propaganda tactics, very active and advanced on using Bots for disinformation purposes. Also Obama and U.S. intelligence officials believe that Vladimir Putin became personally involved in the covert Russian campaign to interfere in the U.S. presidential election, senior U.S. intelligence officials told NBC News. Obama believe that Putin can be a risk for the European elections too.
Unfortunately the freedom and plurality of opinion, the openness to the free movement of thought become the Achilles heel that encourages the spreading of false news and allows automatic digital systems to amplify them. This is the post-truth era, the information warfare, has explained to Formiche.net analyst Alessandro Pandolfi. Surely the purpose of this massive diffusion of hoaxes and false news is not just electoral and strategic goals between contrasting governments. Through lies on social networks you can earn as much as US $10.000 per month. Today, 44 percent of the population is being "informed" through Facebook and the Social media. The system can thus become a profitable business thanks to programs like Google AdSense that produce gains based on the number of "clicks" achieved. The influence on the election results can then be a side effect for savvy hackers but also a source of income for election campaigns themselves, and we have some clear examples in our country.
Internet, however, is trying to protect itself, Google has updated its rules, ensuring that from now on it will ban the use of Google AdSense to websites that give a false representation of the facts, that hide information or report others' statements in a completely wrong way. Facebook has followed by banning the use of Facebook Audience Network for those who propagate false or illegal content.
But we cannot avoid recognizing that the populist systems have today the ability to create a reality of their own, to manipulate the information at will and thus the masses, now increasingly connected to the network and dependent on social media. Thanks to the progress of digital automating and the construction of false information, the perception of always being right, of being winners is spread. So we know that these systems and those who have built and activated them are influencing public opinion. They have prompted the European division of the United Kingdom and Trump's victory at the US presidency. Let's become aware that our constitutional referendum in Italy can also be a prey.