Exactly 40 years ago, in 1978, Deng Xiaoping took China by the reins and led it on a path of mass economic reform; dismantling the agriculture sector and encouraging foreign investment which revived an advanced economic system that had been stagnating and declining for nearly five centuries. Of course, such a rapid growth was in-part due to the cheap labour market that was on offer; leading China to become synonymous with sweatshops and cheap production lines. After several years, the Chinese turned towards mass globalisation, expanding their horizons and ensuring they covered every inch of international trade.
Decades later, China has become a pivotal player in all sectors of industry, so much that when a businessman coughs it resonates in the media. Criticisms are being buried by results – a classic case of 'the ends justify the means'. Looking at the year ahead for China, they are in optimal economic shape, continuing to ride on the persistent growth momentum. Last year, analysts brought light to numerous obstacles standing in the way of continual prosperity, obstacles which haven't gotten any smaller: an ageing and urbanising population, the proliferation of air and water pollution, an accelerating capital outflow, threats of a Sino-American trade war, mounting debt, and an inflating property bubble. Despite all these looming issues, China remains on track to achieve its target of doubling its GDP between 2010 and 2020, with Beijing now declaring it now needs an annual growth of 6.3%. Last year GDP grew 6.9%; compare that to the US's growth rate, which hovers around 2%, and one might assume that China's economic output is set to continue multiplying ad infinitum.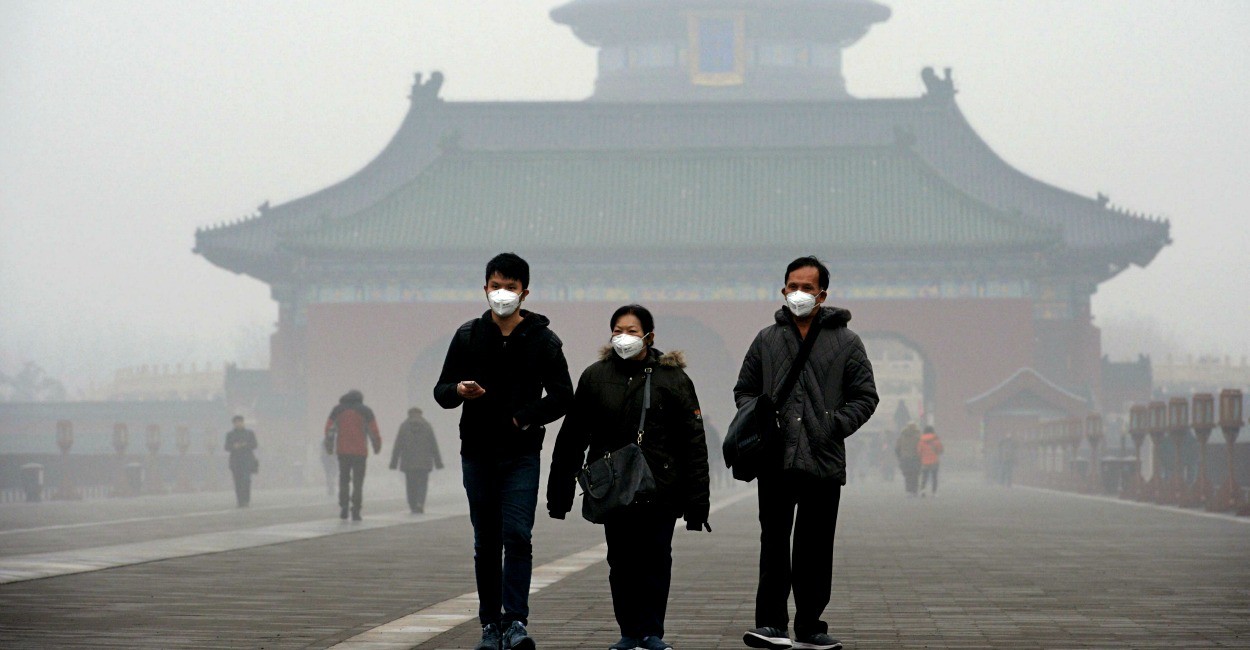 However, since 2010, China has been witnessing a regression in annual growth – from 10.6% down to 6.7% in 2016.  Juxtapose that with the early 90s when growth was over 10%, the Chinese economic organism is becoming more resistant to the anabolic steroids that we call fiscal policies. So what now? Chinese officials have changed their course of action and from 2021 onwards, they will be primarily focused on quality, not quantity. In doing so, they are mapping out a long-term plan, one which could drive China to the forefront of the world stage by 2050.
"High-quality development is the fundamental requirement for determining the development path, making economic policies and conducting macroeconomic regulation," said a statement released after the conclusion of the Central Economic Work Conference on 20 December. Stepping up the 'war on pollution', China increased its natural gas imports to record levels. After a 27% surge in volume over the last year, many speculate that China is set to overtake Japan as the world's largest importer of natural gas. Gasification is a huge step forward towards curbing pollution as most industries are finding it difficult to shake the coal and oil addiction.
To take it another step further, China is making attempts at positioning itself as the world's driving force for renewable energy with investments for mass-scale projects in 2017 totalling $44 billion, up 27% from the previous year. With the United States in the process of  withdrawing from the Paris Agreement, China's ambition stands to reason. Though it may seem that China is trying to do a good deed for mother nature, there is a clear ulterior motive for such a move, particularly with regards to the future of the geopolitical scene. Many are predicting a significant year for renewables, particularly with regards to battery, solar and wind technologies – what is interesting is that these are the fields which China have been mainly targeting.
Whilst we are still in the fundamental stages of renewable technologies, those who dominate the market will carry the responsibility of directing development and the future of consumption,  production and industry. With the popularity of renewable technology ever-increasing, China is looking to invest in becoming the future of energy whilst their main trade rival, the United States, returns to 1679 as if it were rediscovering its first coal deposit. Beijing has also announced plans to construct a $2 billion AI research park as they look towards becoming a world leader in the artificial intelligence industry by 2025. The park is designed to house up to 400 businesses, and estimated to turnover 50 billion yuan (£5.6 billion) annually.
China's rapid expansion into the AI industry is fuelling by its participation in the ongoing race between itself, Russia and the United States to explore the militarisation of artificial intelligence. Imagine the future of the US military lying in the hands of one of its rivals. As with renewables, AI is another market of the future and those who scramble to sow their seed in the market now, will repeat the fruitful rewards for the many years to come. With this in mind, it's no wonder that China is looking to increase its investment in the industry to 400 billion yuan (£45 billion) by 2025.
Whilst we are on the topic of technology, Bloomberg reported that WeChat developer, Tencent, has beaten Facebook at its own game – becoming the most valuable social networking company, with a lead of more than $20 billion. Tencent has earnt its place as one of the top five companies by market value, and is now looking to expand its operations. As it designs a sturdy globalisation strategy, its new-found friend, Google, is continuing its search for more opportunities in the extensive Chinese markets. Both companies have stuck a long-term agreement to cross-license technology patents, hinting at future collaborations between the two tech giants.
Of course, one cannot forget the Chinese Lunar Exploration Program (CLEP) and China's ambition to land on the far side of the moon – something which its spacefaring rivals have yet to accomplish. The fourth Chang'e mission will be carried out in two parts. Firstly a relay satellite will be stationed at the second Lagrange point, more than 60,000 km behind the moon, in order to provide a communications link between the Earth and the far side. Then a lunar lander will be dispatched to make an attempt at a successful landing. If the Chinese can accomplish this revolutionary lunar mission and offer us a view of the radio universe without terrestrial interference, they will have reshaped the frontier for future space exploration and investigation.
So, whilst the Middle East bathes in its innumerable geopolitical issues, whilst the US fails to come to grips with its indecisiveness on both foreign and domestic policy, and whilst Europe is preoccupied by its migration crisis and the inevitability of Britain leaving the EU, China will continue to progress at an alarming rate – dominating the future market sectors and earning itself the international respect it deserves.