Syria is bleeding, and the end to internal and external displacement as a result of escalating violence, still seems very far. Unfortunately the political, social and economic impact of the crisis will affect the situation of Syrians for many years to come, especially for fragile and vulnerable social groups such as women, the elderly and people with special needs.  The development of violence in Syria, especially in recent times, lead to a spread of poverty and deterioration of the economic conditions which directly affected the living conditions of Syrian citizens. Furthermore, the regime's barbaric shelling forced thousands of residents to flee from their houses and led to general displacement.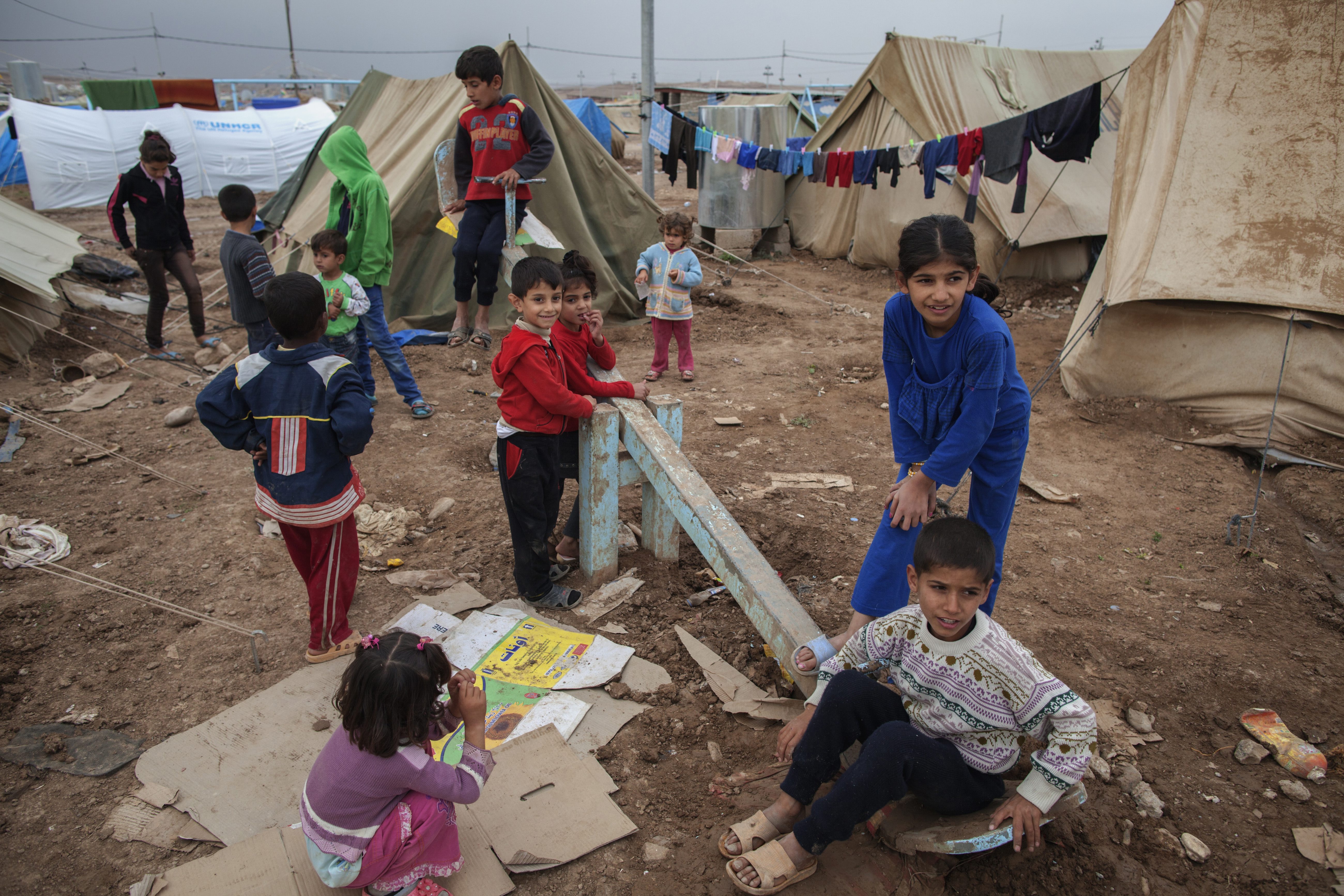 In this article we intend to focus a little on the reality of Syrian Camps in the poorest rural areas. Indeed, a large number of displaced Syrians now live in isolated and scattered areas of the world, and in poor humanitarian conditions. In spite of their unstable reality,  the camps keep attracting increasing numbers of displaced Syrians. The root of this displacement of massive proportions, has to be linked to war and bombardments which affected the most diverse Syrian Regions. The majority of the camp residents however, come from the most affected Syrian provinces such as Aleppo, Hama,Raqaa, Derazure, and Idleb.
The camps, which are concentrated in the northern and southern regions of Syria, are not the only ones hosting displaced people, as 3,400 live in collective shelters, mostly schools, warehouses and municipal buildings;  as well as privately owned housing, such as uninhabited housing projects. Furthermore, it is worth mentioning the poorest segments of  Syrians are now living in camps and shelters. Their poverty condition has however only emerged after the beginning of the conflict, considering majority of the camp residents used to live normal and stable lives .
In our current digital age, the world has turned into a small "village" yet camp residents live in complete isolation. As the globe follows the political discussions around their country, they are most concerned with securing their living conditions.
Most of the camps and shelters are not supervised by any official humanitarian organization, yet by tribally organised local cadres, or in subordination of the Opposition Troops in the region. The dominant party often intervenes in the camp area to impose specific management,  based on their own agenda, which is  leading to many social problems inside the camps.The lack of stability forces thousands of families to move from one camp to another because of tribal loyalties and undeclared laws.
Camp residents suffer from long-term unemployment due to lack of jobs and shortage of money. Many of them find employment and earn just enough to improve their conditions. Some of them work in fields and farmlands.
More than 2 thousand displaced people live in a "ra'a" camp in poor conditions. Most of the tents are not fit for prolonged human life. They do not protect residents from summer heat or cold winters. Most of the people are unemployed. Umm Khaled, one of the displaced women in the camp says  "I can't  sell or buy anything here, but I travel to Aleppo's countryside and sell what I have. Throughout the summer, I dry vegetables for  the winter and sell them. During the winter I sell the woolen clothes, as I have been sewing for a long time. I sew clothes for children and brides.When we got out of our house, my son was in Aleppo, we could not communicate with him until days later," she said. "Do not follow us! I do not want to see you here in the camps. You have to complete your studies."  she told him before leaving.  He will graduate as a doctor next year. He is the last what we have in our lives "since the displaced Umm Khaled is unable to secure the expenses of her son, but he works, studies and lives at one of his friend's house.When my husband died, I could not find a doctor in the camp or a medical center. It was very cold. My husband almost died without the care of Allah" These words that were echoed by Umm al-Khalid, a 50-year-old woman."We want nothing but to live in dignity". People in these camps  live a reality similar to death. They are neglected of any basic human rights and needs, there is no water, no electricity, no health care, not even education.
Mohammad AbuSalah
@uxilia delegate for Syria in Idlib